Adventurous
ACADEMIC & ADVENTUROUS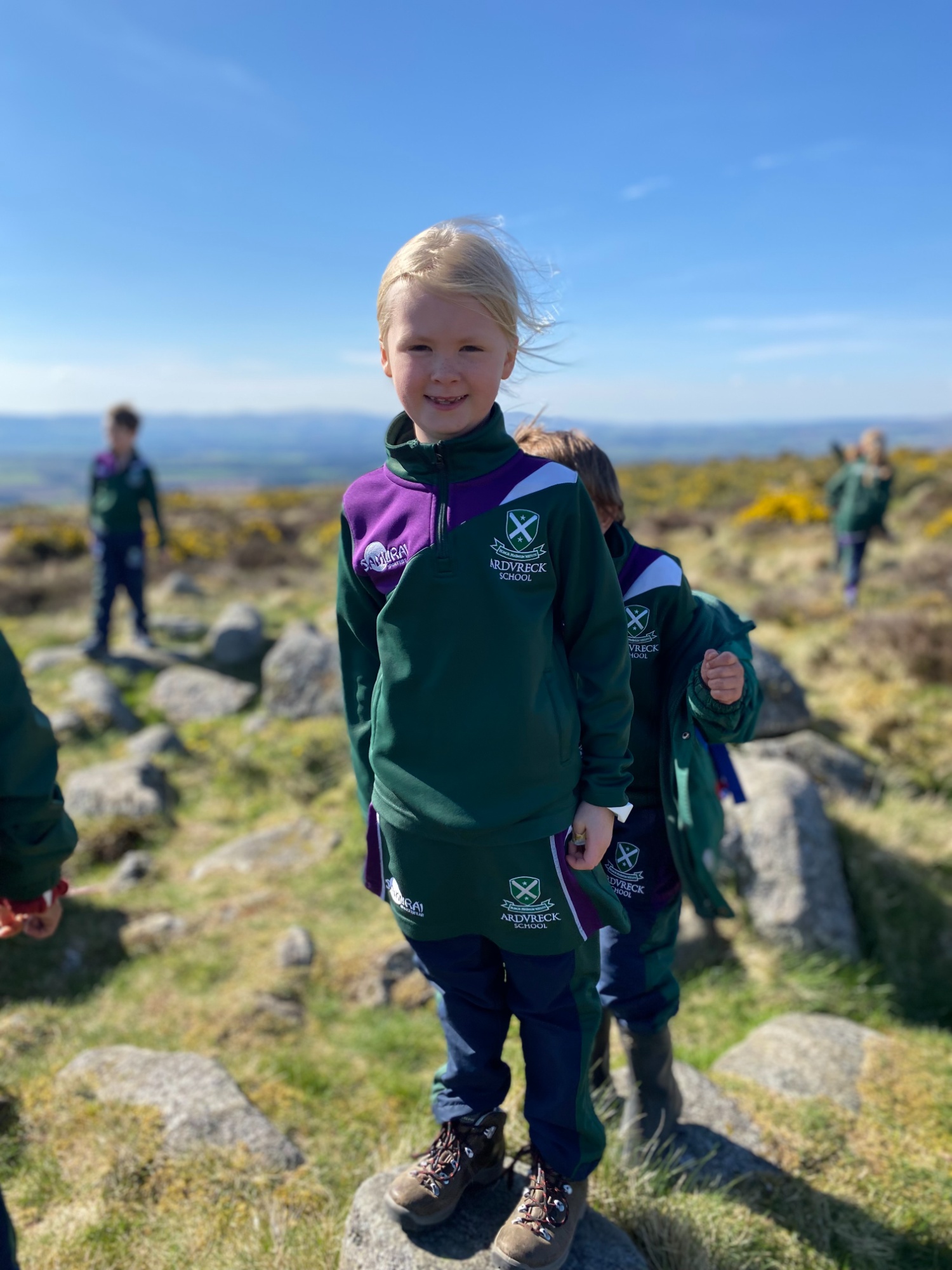 Our pipe band has played on the summit of the three highest peaks of Britain; our choir has sung in Iona Abbey; every year the whole school completes the 11 mile 'Ard Challenge; our sixth formers climb seven Munros in one day and our thespians perform on stage to levels beyond their years. Each child becomes the hero of their own story. They are taught to be curious and encouraged to make mistakes – and learn from them. Situated in the wild and beautiful landscape of Scotland our children learn the spirit of adventure from a very early age.

BARVICKS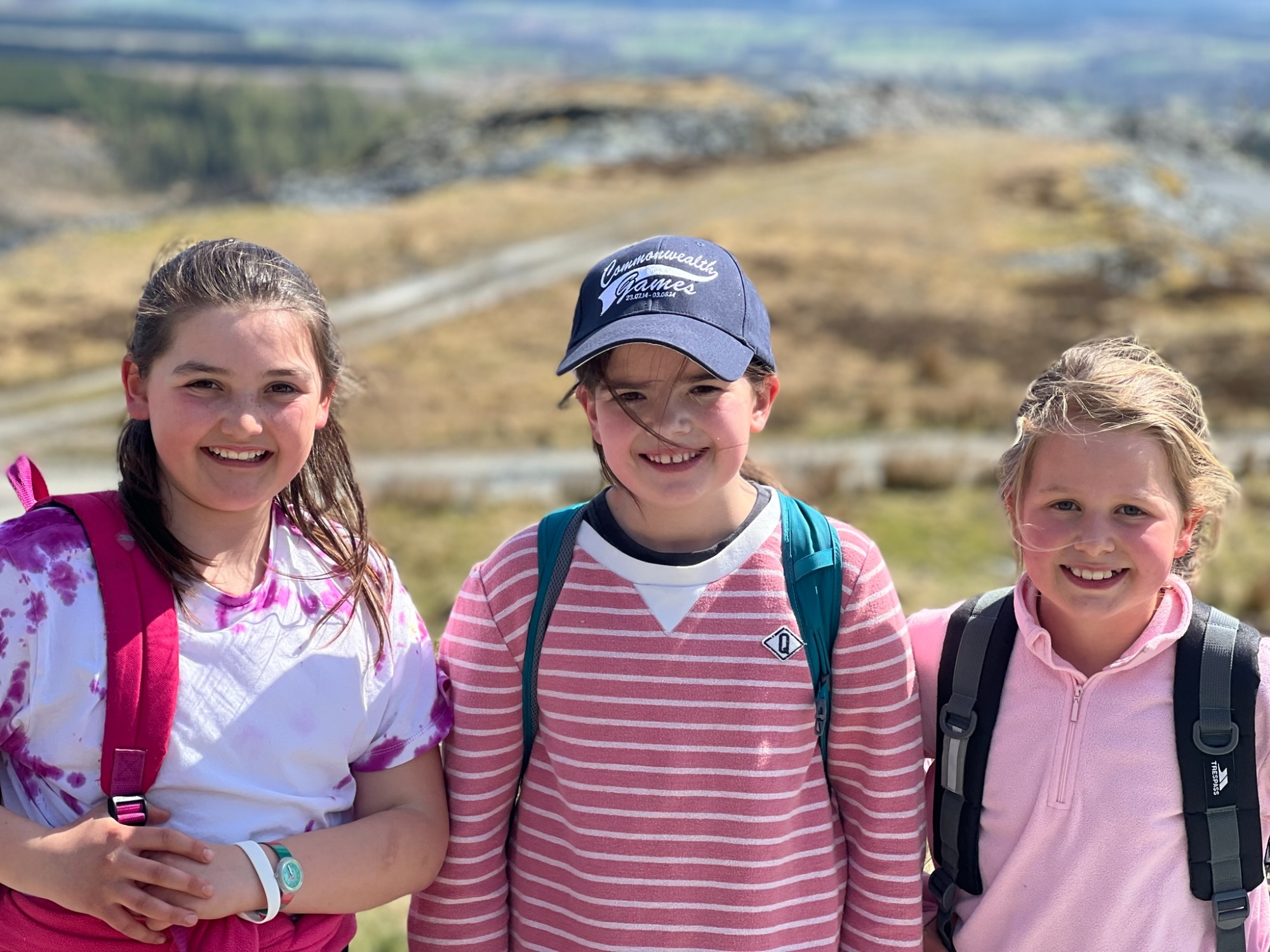 Since the origin of the School more than 137 years ago, pupils have been involved in expeditions, known as Barvicks, to explore the local countryside. The whole school (Forms 1 to 6) is involved in these expeditions, which take place on four Saturdays throughout the first half of the Autumn and Summer terms. Expeditions embrace the beauty of the stunning Scottish wilderness.
Glen Lednock, in Comrie, is a local favourite, but there are many other excellent local tracks. Senior pupils often take trips further afield to scale the heights of local Munros such as Beinn Ghlas, Ben Chonzie, Ben Vorlich and Ben Lui. We also summit Ben Nevis from time to time.
'ARD CHALLENGE
"Every year I think how can this possibly be more fun than last year – and then it is!"
This comment from an Ardvreck parent encapsulates the sentiments of everyone who participates in The 'Ard Challenge. It is an 12-mile yomp through a Scottish glen in which the entire Ardvreck community participates – pupils, siblings, parents, friends and staff. It culminates in an enormous carnival, celebration and feast at Ardvreck School.
We ensure that the route is accessible to all and therefore provide shorter routes for our younger pupils in Nursery and Little Ardvreck.
OUTDOOR PURSUITS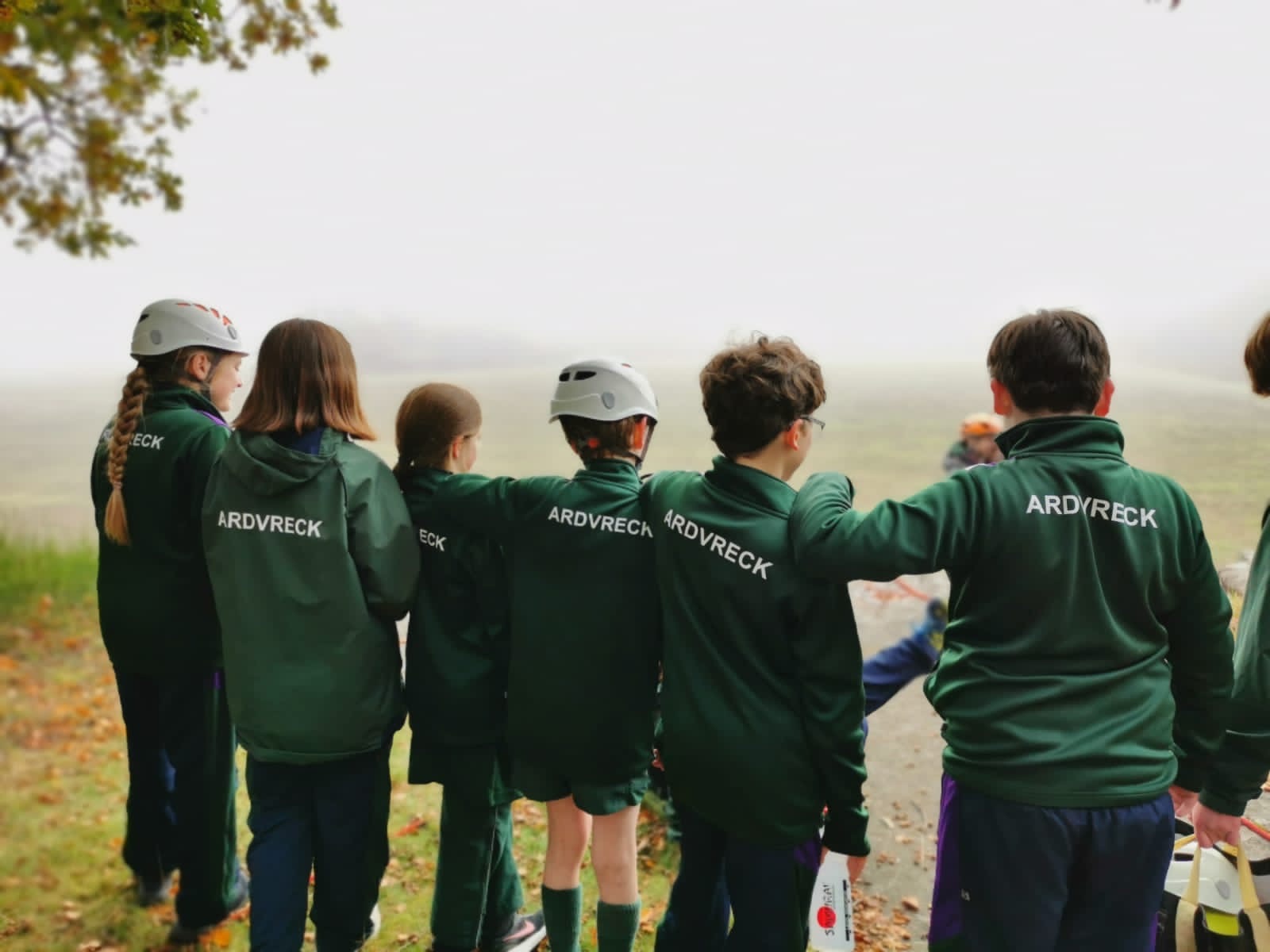 Ardvreck is proud to offer an outstanding outdoor pursuits programme. With the support and supervision of our highly experienced and qualified staff, our pupils are able to develop deep-rooted resilience and a love for the outdoors through a variety of opportunities that are spread throughout their time at the school. The pupils in Little Ardvreck make full use of the extensive grounds in their day-to-day learning. Break times are an opportunity for children of all ages to build dams and dens in the woods. Outdoor learning is used wherever possible in a variety of contexts and by many of the teachers in class time.
Members of our pipe band have performed at the of Ben Nevis and have also ascended Scotland's most difficult Munro – the Inaccessible Pinnacle on Skye – and piped on the summit.
FOREST SCHOOL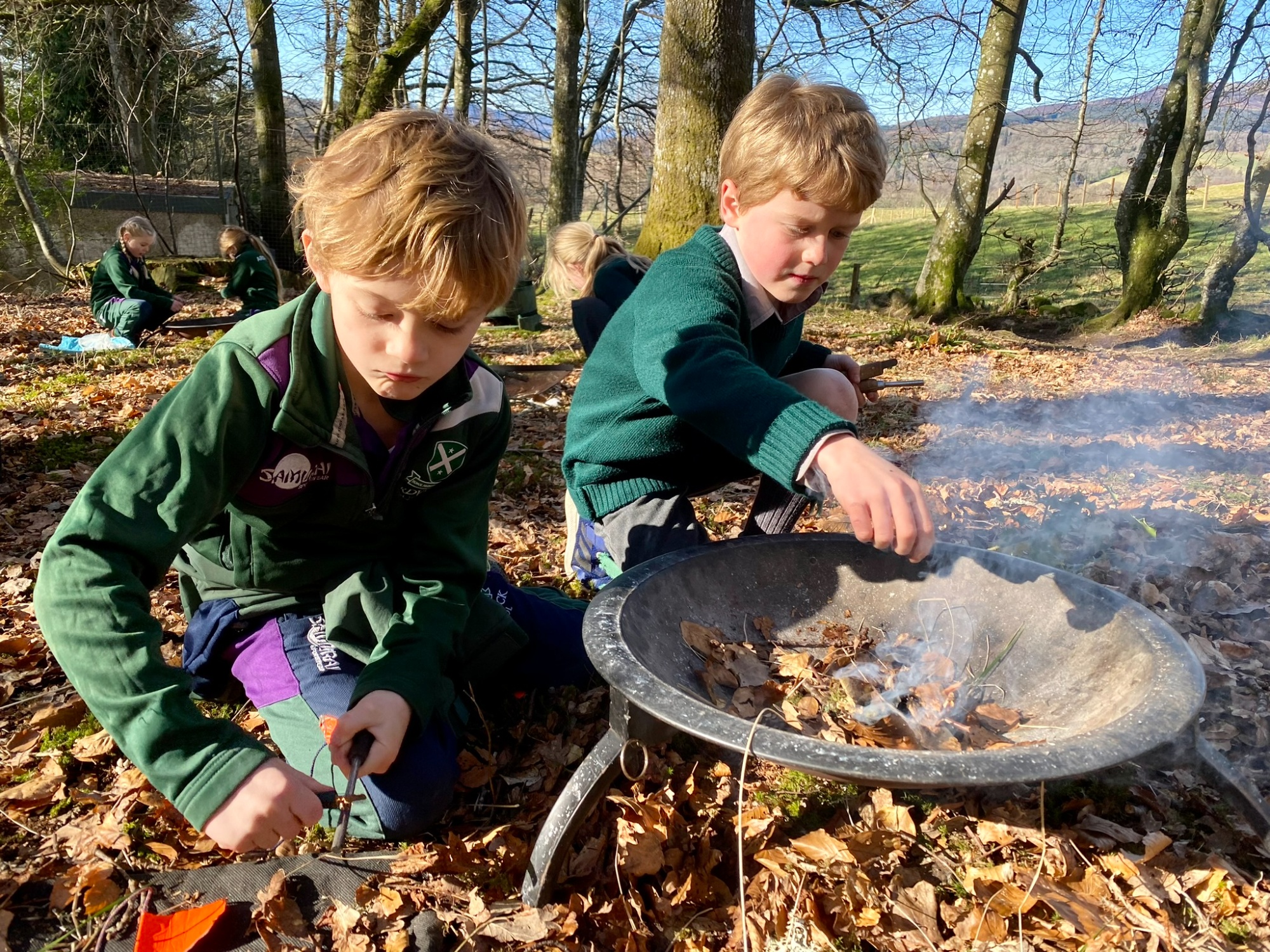 Our qualified Forest School leaders enable extensive use to be made of our beautiful grounds. They encourage learning through a variety of interesting and challenging activities for the Junior members of our school. These are based on problem-solving skills, working together, creative thinking, and discovering more about the local environment.
Wellies, gloves, hats and waterproof trousers are an essential part of the Ardvreck uniform as the Forest School sessions take place whatever the weather. Activities include: nature walks; campfires; gardening; knot tying; lashing skills; wildflower identification, and safe use of Laplander saws.
SIXTH FORM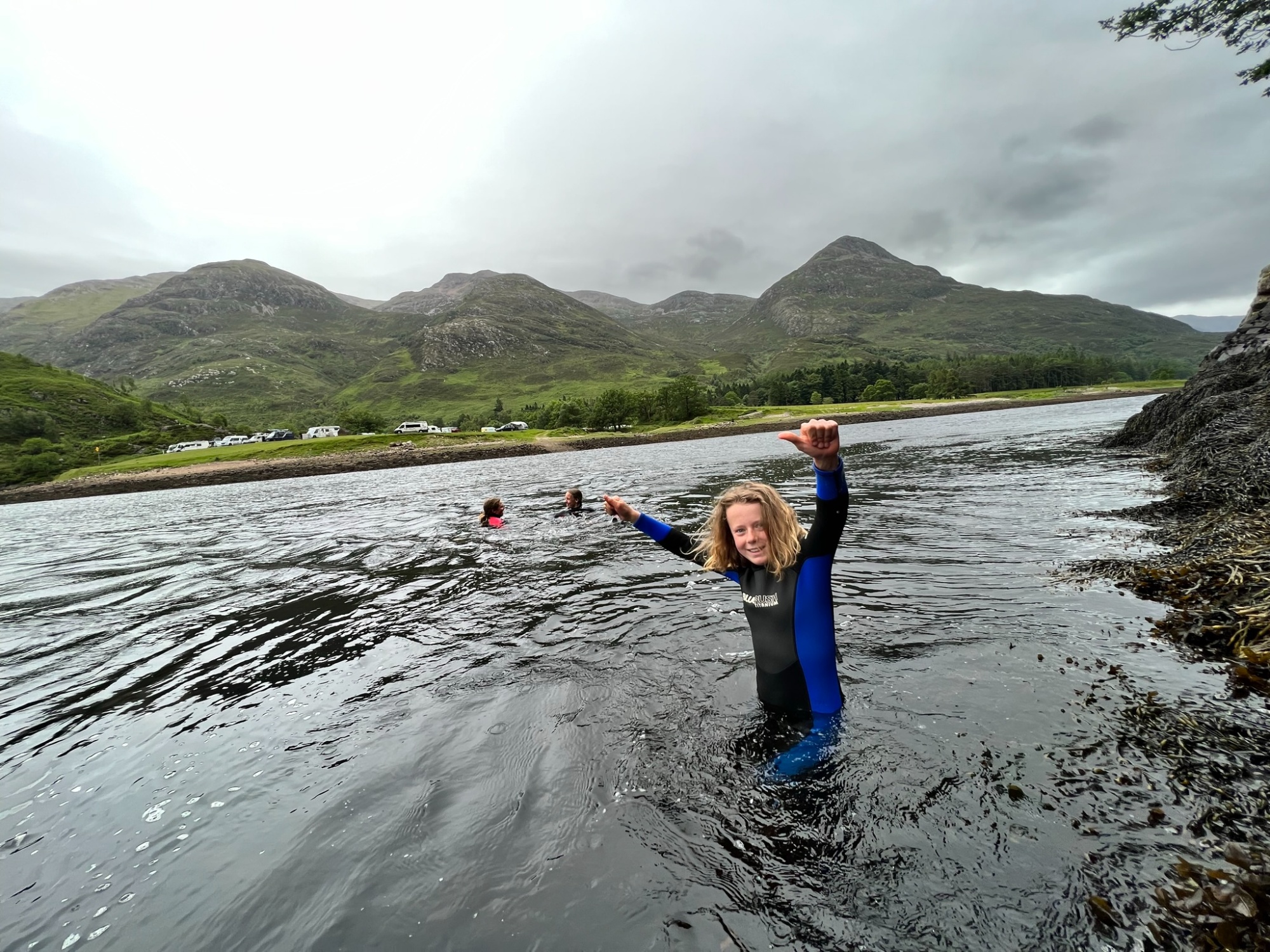 Pupils in the 6th Form take part in a 'Leadership Challenge' weekend at the start of their final year. This includes a range of team-building tasks and the ascent of the six Munros that make up the Ben Lawers range which they summit in one day.
After completing their Common Entrance examinations, members of the 6th Form are whisked off for a week of adventures. In recent years, this has taken place in the Glencoe area and has included a range of activities including white-water rafting, via feratta, canyoning, scrambling, sea kayaking and an overnight survival exercise in a remote location. This has proved to be a highly popular and memorable way to end each pupil's journey at Ardvreck and to prepare them for the next adventure in life.