ALUMNI SERIES: CHRISTOPHER HUTCHINSON

REFLECTIONS WITH CHRISTOPHER HUTCHINSON
Lt Col (Retd) Christopher R G Hutchinson (OA 32-36)
Christopher Hutchinson was born on 5 May 1922 and was at Ardvreck from 1932-1936 before going on to Charterhouse.
His family lived in Northumberland and Christopher was one of only three English boys amongst the 52 that attended the School at the time.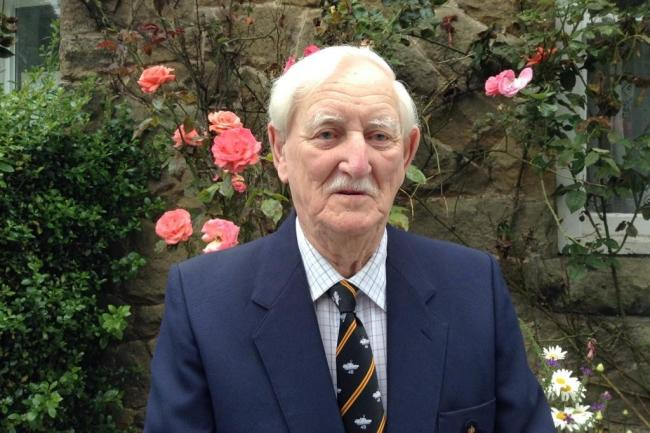 In 2014, Lt Col Hutchinson wrote the following to the School: I apologise for writing by email but my right hand is very shaky which annoys me very much, particularly since I have always prided myself on a steady hand, largely due to being taught that the secret of successful rifle shooting is steadiness of aim. This I mastered at Ardvreck and it enabled me to win prizes at Bisley and various army competitions during my army career.
There are so many things that I remember about Ardvreck. Mr HVC English was headmaster, Miss Bowie the Matron who made sure that we submerged properly when we had cold baths, Mr Smyth, Mr Lanchester and Mr Chawner who turned up unexpectedly at a cricket field at Charterhouse , where I was playing in a house match.
I enjoyed scouts and vividly recall the visit by the chief scout Baden Powell. Boys numbered about 52 and Ardvreck was always able to field good rugger and cricket teams when we played against Loretto, Fettes, Craigflower, Cargilfield, and Glenalmond juniors.
During my time the tunnel under the main road was built to ensure safety on our way to the sports field. I was never brilliant academically, but I did well at all the school sports and won the 100 yds senior race in 1935. When I left Charterhouse I joined the army and was commissioned into the Royal Tank Regiment and commanded a troop of Churchill tanks when we fought the Germans in North Africa and later in Italy.
I really enjoyed my time at Ardvreck and as one of only three English boys made many sincere friends among all the fine Scottish lads. The other two English boys were W N Sample and M Wingate Gray. I lost touch with Sample after I left Ardvreck but came across Mike Wingate once or twice after the war. He distinguished himself in World War Two and went on as Brigadier to command the SAS. Sadly he died in 1995.
I am now 92 and I still look back at the great times we had at Barvick. (Picnics in the summer!) I am delighted to read how well the school is doing and send you all my very best wishes! Stet domus ardvreck stet que semper.
On 18th January 2022, Lt Col Christopher Hutchinson – now aged 99 – visited Ardvreck with three of his five children. He sat in the dining room, much as he had 90 years ago, and retold many stories including some of the tales he had written about 8 years earlier. He told stories of the 1933 Jubilee Celebrations and having a slap-up dinner at Crieff Hydro when his team was thrashed by a bigger and stronger Glenalmond rugby team. He told us where the fives court and the outdoor shooting range were and he remembered the 'San' where he was looked after when he was sick. He remembered visits to Gleneagles with another Ardvreck family for exeat and he sang the school song – word and pitch perfect. There was not a dry eye in the house.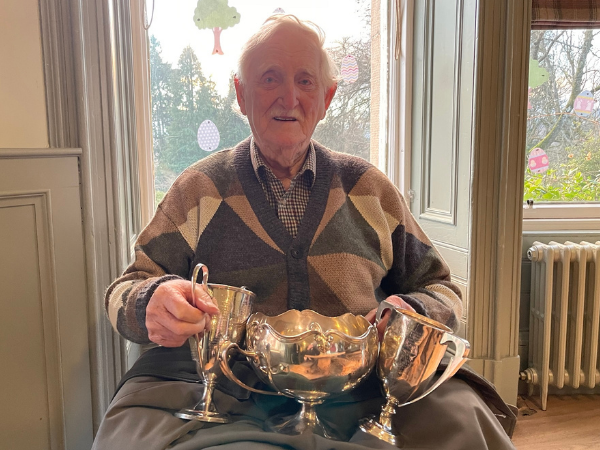 It was not difficult to find mentions of Lt Col Hutchinson in the archives as he was an intelligent boy winning form and academic prizes. He was a talented shot and sportsman and took part in many extra-curricular activities. He played for the 1st XV Rugby team for two years, and played cricket for the 1st XI . He was also an able athlete and won prizes for the 100 yard sprint and the long jump. He took on the role of Lady Mary in the Admirable Crighton, he played ping pong and tennis, he was in charge of daily temperatures for the annual weather report and he was patrol leader of the Cuckoos in Ardvreck's Scout Troop. He was a true Ardvreckian, taking part in all the School had to offer him.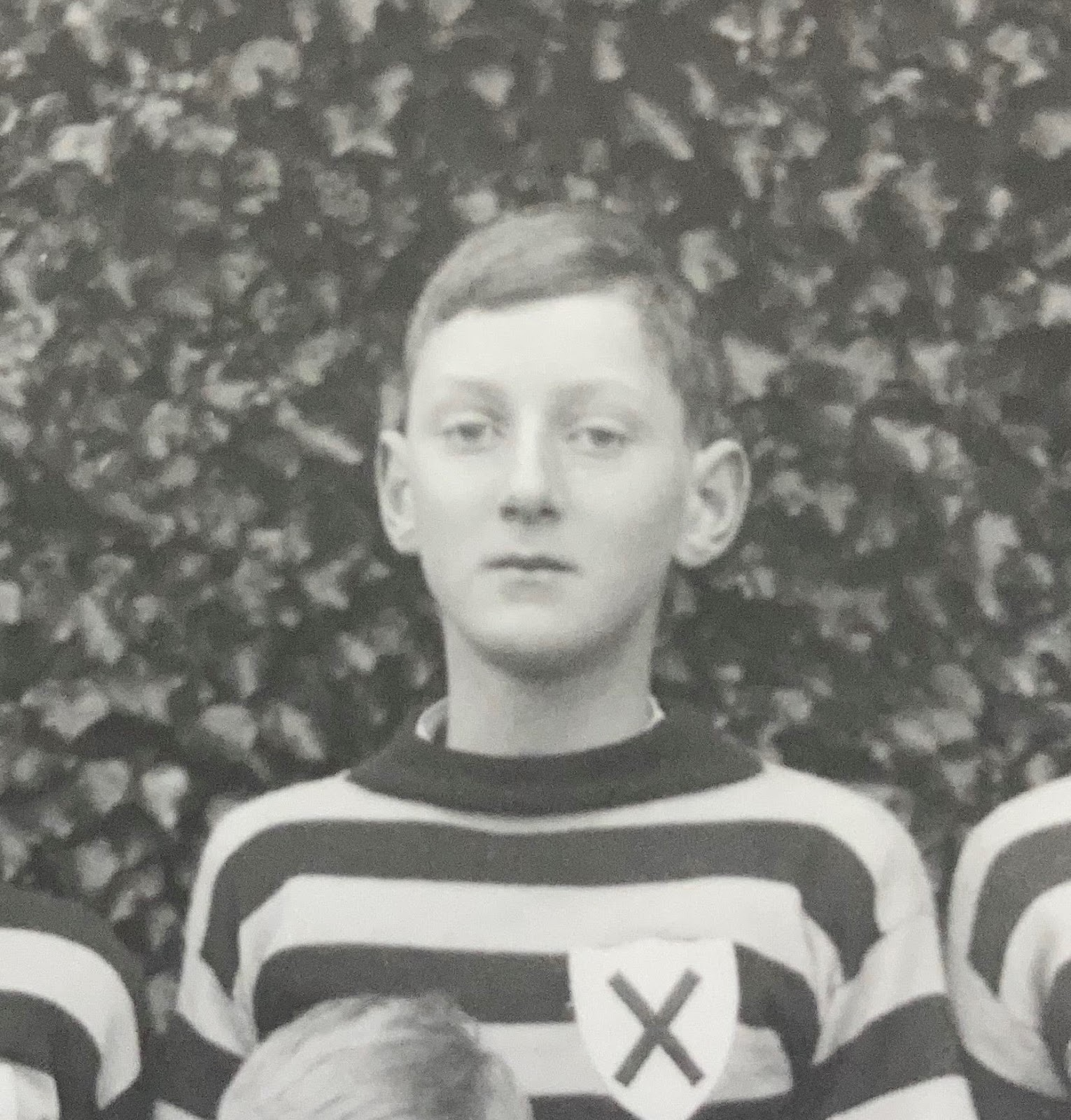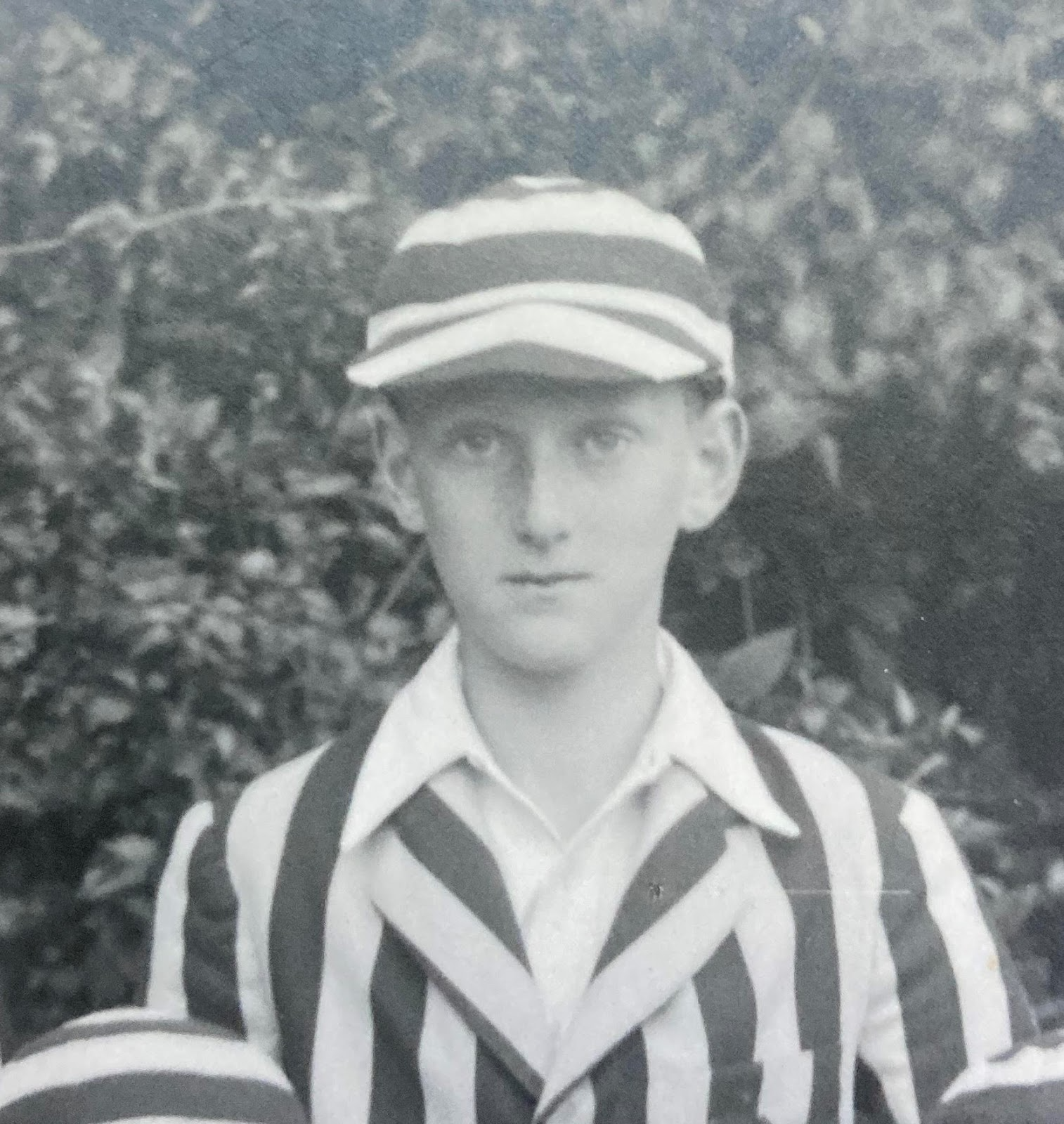 During his time at Ardvreck he won many prizes including the Findlay Cup for Cricket, the Montgomery Bowl for shooting, the Usher Challenge Cup for the 100 yards sprint and the Bidie Shield for shooting. All of these trophies are still in use today and Lt Col Hutchinson was delighted to hold them all once again.
Lt Col Christopher Hutchinson had a dream that he came back to Ardvreck. We are grateful to his family for making the journey to Perthshire and for allowing us to help to make his dream become reality.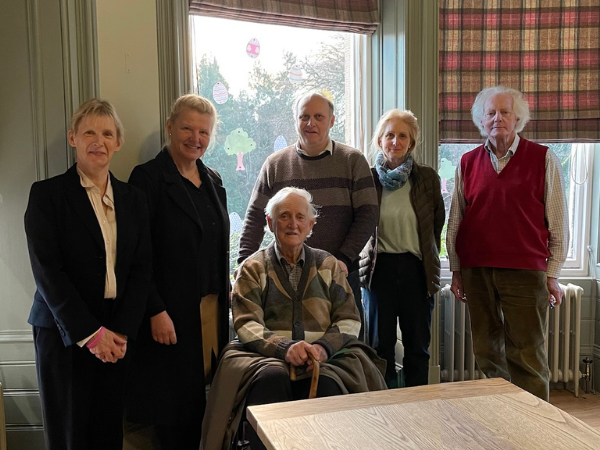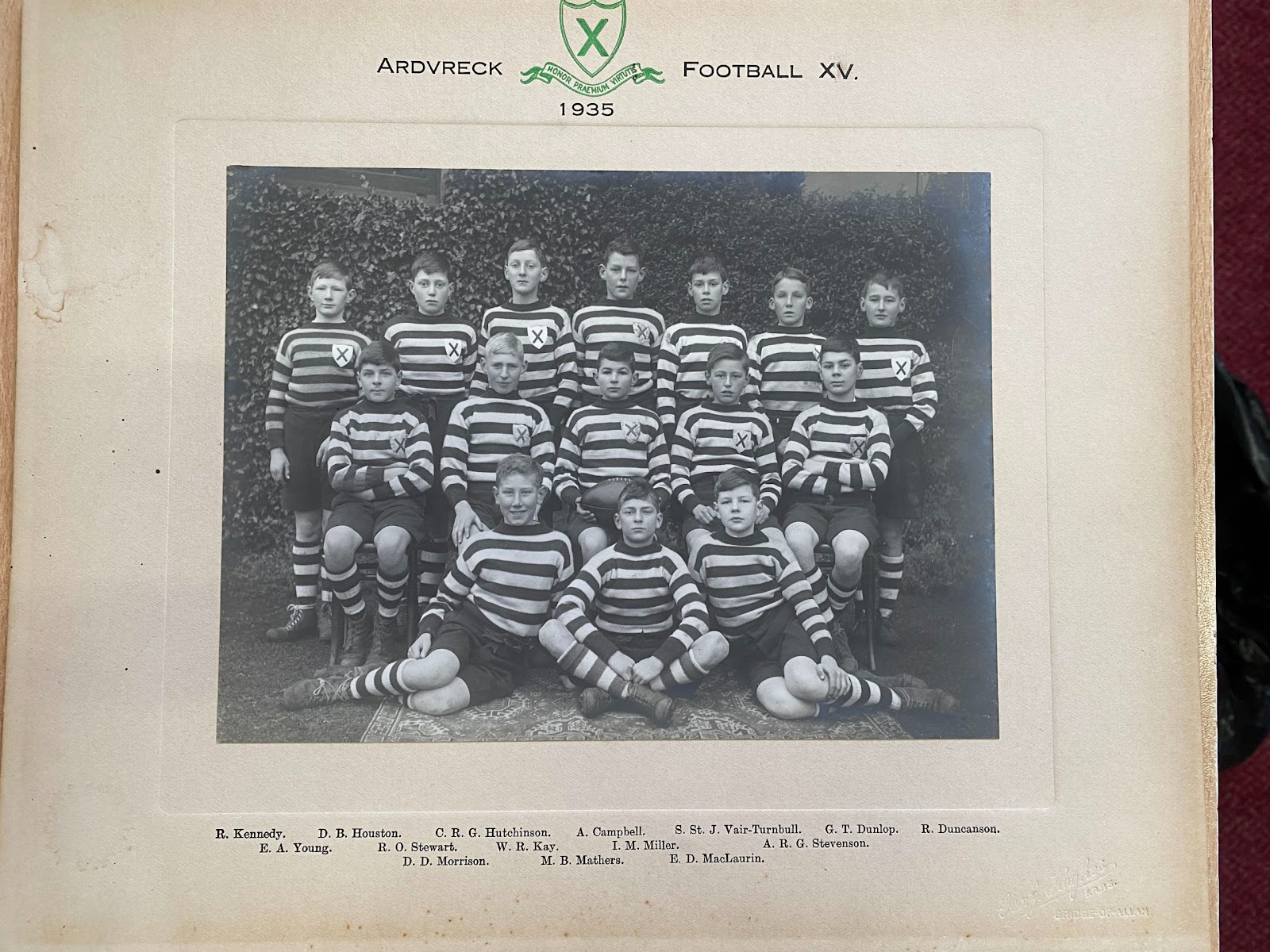 Lt Col Hutchinson left Crieff with a wealth of Ardvreck 'goodies' including a school tie which he told us he would wear with enormous pride.
From Charterhouse, Lt Col Hutchinson joined the Royal Tank Regiment, moving to the Royal Army Pay Corps after the war and spent the rest of his service working in finance until his retirement in 1987. You can read more about his remarkable life in this article.