Alumni Series: Charles Bushby

Name: Charles Bushby
School Dates: I reckon I did five years and left in the summer of 1977.
Senior School: Glenalmond
University and what you studied: Mature student after leaving the army at Bangor (University College of North Wales). Surprised myself with a First!
Where are you now?
Alyth, Perthshire
What are you up to?
Forestry. I am often referred to as 'Mr Maps' (a useful skill in the army and in forestry!) and I'm sure these map reading skills started at Ardvreck.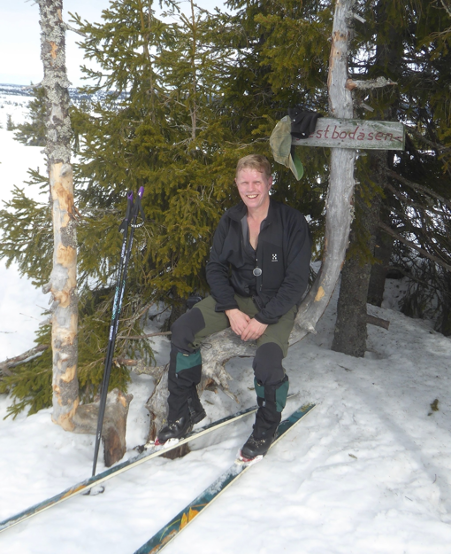 What is your overriding memory of your time at the school?
Barvicks, Boxing, Rugby, Athletics. Walking up the Knock 10 times to raise funds for the swimming pool. Hares and Hounds. Basically anything that was not in the classroom. Making dams on Barvicks with Mr Todd.

What do you think sets an Ardvreckian apart from the crowd?
Being taught manners and how kids are given the confidence to talk to adults from a very young age.
What did you want to be when grew up?
Join the army – which I did for 8 years with The Black Watch.
A highlight of my career would definitely include participating in an international climbing expedition to the Himalayas where we successfully climbed a previously unclimbed route up a mountain called Nilkanth.
What inspires you?
Being outside and doing lots of exercise.
Would you consider yourself happy?
I reckon so.
I thoroughly enjoyed my time at Ardvreck so much so that I was absolutely delighted to send my two children to the school. I was not particularly academic but really enjoyed all the outdoor time from rugby and Hares and Hounds in the winter to boxing and athletics in the summer. Our Headmaster Ted Foster was a thoroughly inspirational man who could relate so many events in his life to our own little lives at school. On Sundays he would teach us to make rugby posts from cut trees in the grounds or erecting benches round the Knock for local walkers and doing countless other tasks for the good of the community. The same ethos that was alive in the 1970s was there when my children went to Ardvreck and I believe they enjoyed their time at the school as much as I did. Both went on to Fettes and Sacha is now at university in Exeter and Mark is on his gap year before starting at Bristol in September. We all love Ardvreck style adventure so here's a picture that encapsulates our family spirit when on a camping trip cycling the full length of the Rhine in 2015 when the children were both at Fettes.