Teaching By Example

Ardvreck School Teachers cycled The North Coast 500 route to raise funds for charity.
A team of intrepid Ardvreck School teachers cycled the equivalent of the height of Everest over the course of their North Coast 500 challenge to raise money for Scottish Charity Air Ambulance (SCAA). Pupils at Ardvreck Preparatory School in Crieff, Perthshire, are known for their adventurous spirit, but this time it is their inspiring teachers who have wowed them, as they cycled into Inverness Castle, on the evening of 31st May 2019, triumphant and a little soggy after their 6 day journey.
The team endured adverse weather conditions for this time of year, but the Ardvreck spirit of adventure prevailed. With high profile support along the way from record-breaking long-distance British cyclist and adventurer, Mark Beaumont and rugby legend, Rob Wainwright, this feat has enthralled school supporters and the public with donations flooding in for SCAA.
The route took the team past the historic monument of Ardvreck Castle in Loch Assynt where a break in the weather provided the perfect photo opportunity for a memento to take back to Ardvreck School in Perthshire.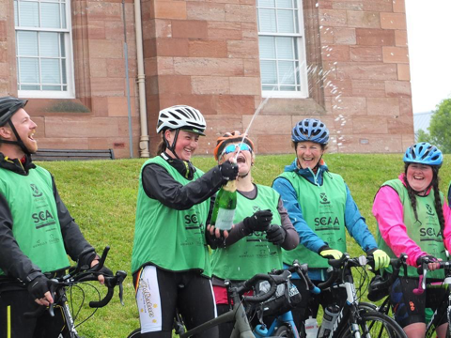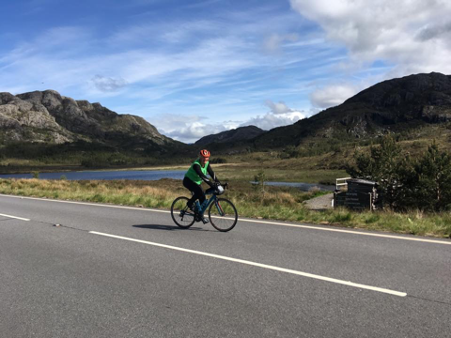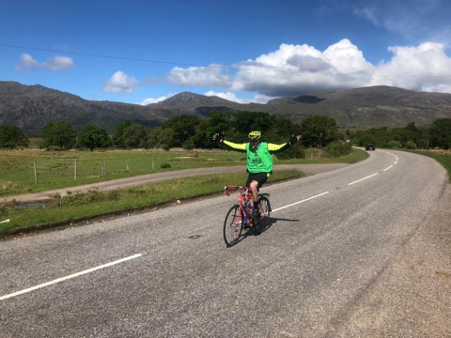 Back in Perthshire, pupils have been showing their support by getting involved in The 500 Mile Ard Bicycle Relay and a 500 Miles Medley; a song dedicated to the staff of Ardvreck School as they embarked on their ambitious cycle.
There were 14 adventure hunters cycling the famous route: Ali Kinge (Headmistress); Andy Robertson (Head of Geography and Outdoor Pursuits); Peter Banks (Director of Studies); Lucy MacLeod (Assistant House Mistress); Flo Earl (Form Teacher); Tania Deacon (House Mistress and Form Teacher); Tracey Cashman (Form Teacher); Andrew Isaac (Gap Student); Katie McKinnon (Gap Student); Holly Summers (Gap Student); Stephen Kinge (Headmistress's Husband); Jonny Earl (Supportive Husband); Guy Deacon (Supportive Husband); Willie Jack (Supportive Brother); the all important support team made up of 3 teachers are: Beth Kidd (Assitant House Mistress); David Knock (Head of Boarding); Sophie Beamish (Assistant House Mistress and Head of Girls Games).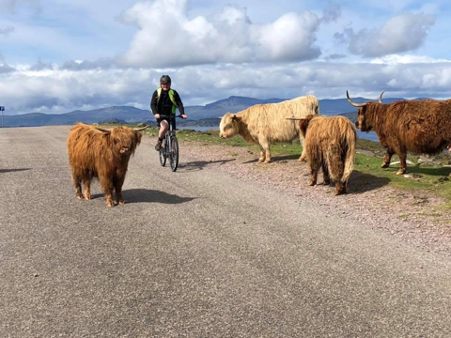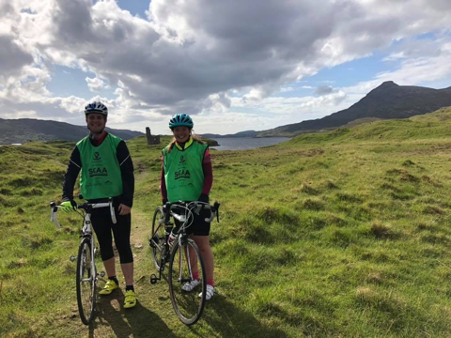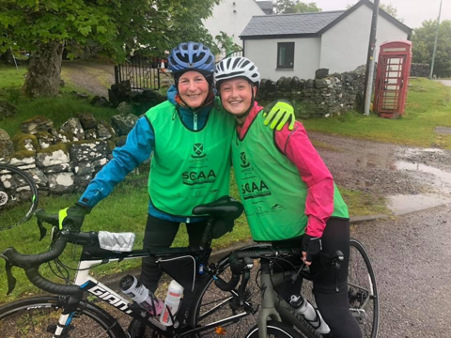 Help Ardvreck School raise money for this great cause by donating directly to their fundraising page https://www.justgiving.com/fundraising/theardteachersnorthcoast500
JustGiving sends your donation straight to Scotland's Charity Air Ambulance and automatically reclaims Gift Aid if you are a UK taxpayer, so your donation is worth even more.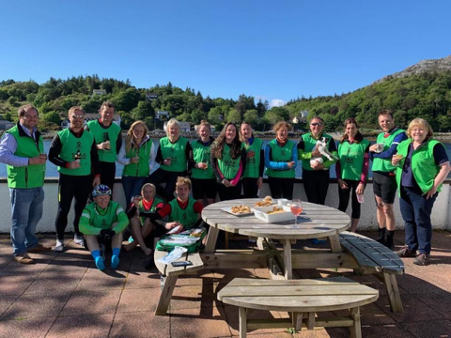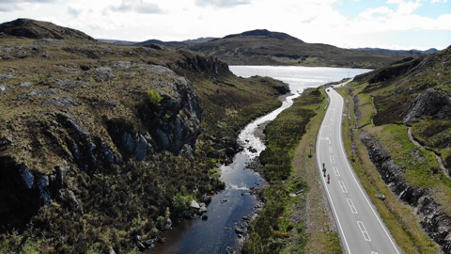 @CraigPagett Photography
Thank you for your support!