Climb, Create and Code

With such an idyllic setting, at the gateway to the Highlands, Ardvreck is always going to be known for its love of the outdoors, all manner of adventure and action packed sporting fixtures. Come rain or shine we love to be out there. Yet, this is not all we do well, there is a great deal more to the Ardvreckian way of life. Best preparing for the future is consistently at the forefront of our minds when it comes to curriculum development and we have an acute awareness of the role that technology will play in the lives of our children, now and in years to come.
Staying safe online, creating engaging presentations and uploading class work are part and parcel of any typical day at Ardvreck and I feel confident that we have found a happy balance between tradition and using technology to enhance learning experiences. If something can be written on paper, then we will generally do that, as research recognises that simply substituting devices for jotters/books is the lowest entry point for technology in education, holding little real value apart from developing some keyboard skills. Creating and evaluating is where we prefer to be when it comes to digital learning and using our chromebooks. Working in this way is often referred to as the 'redefinition' level of technology integration in the classroom. We need to use technology to bring experiences to the classroom that were not previously possible, that offer something different and are lots of fun! With this in mind, we have integrated opportunities for coding into our Maths curriculum.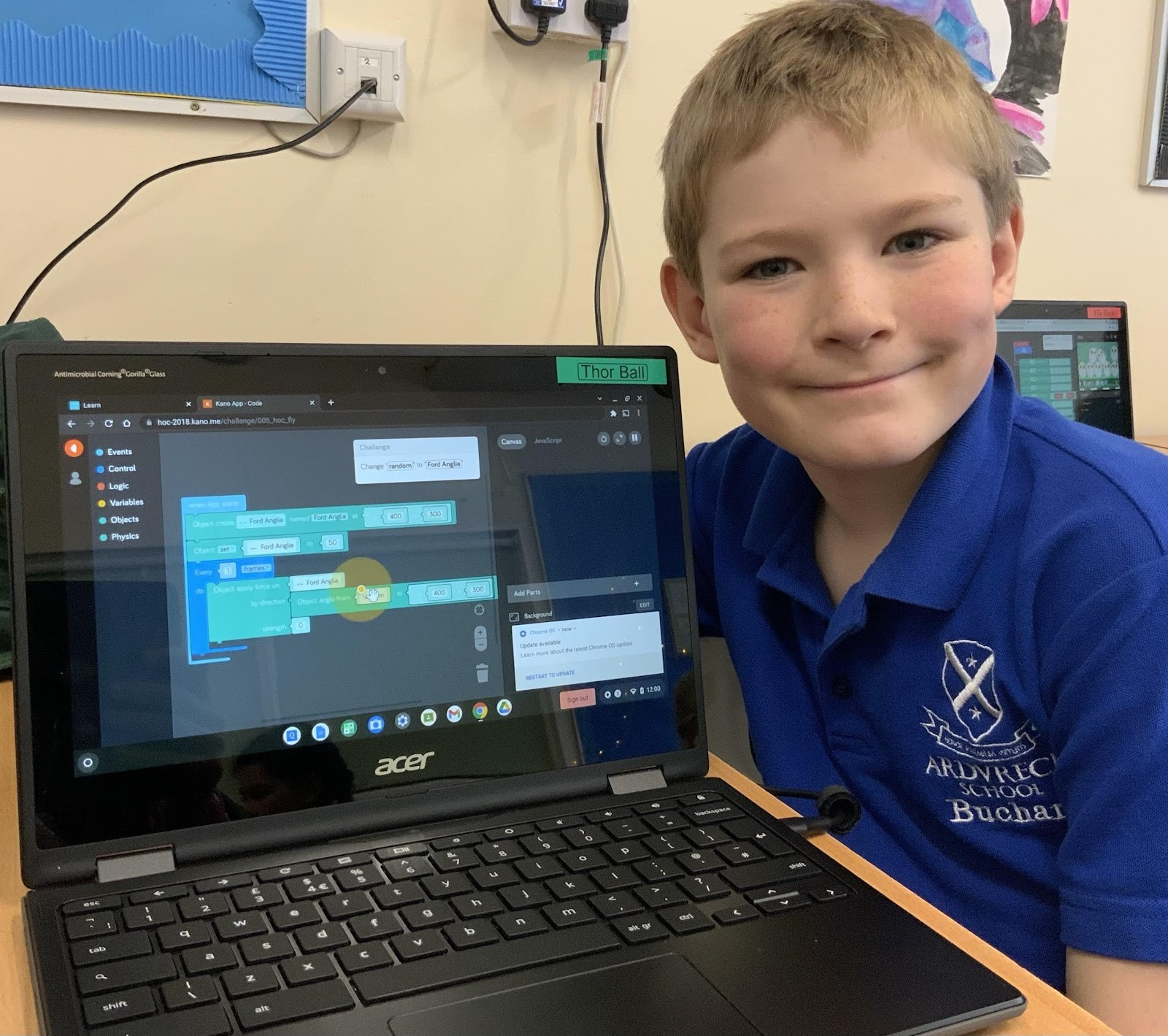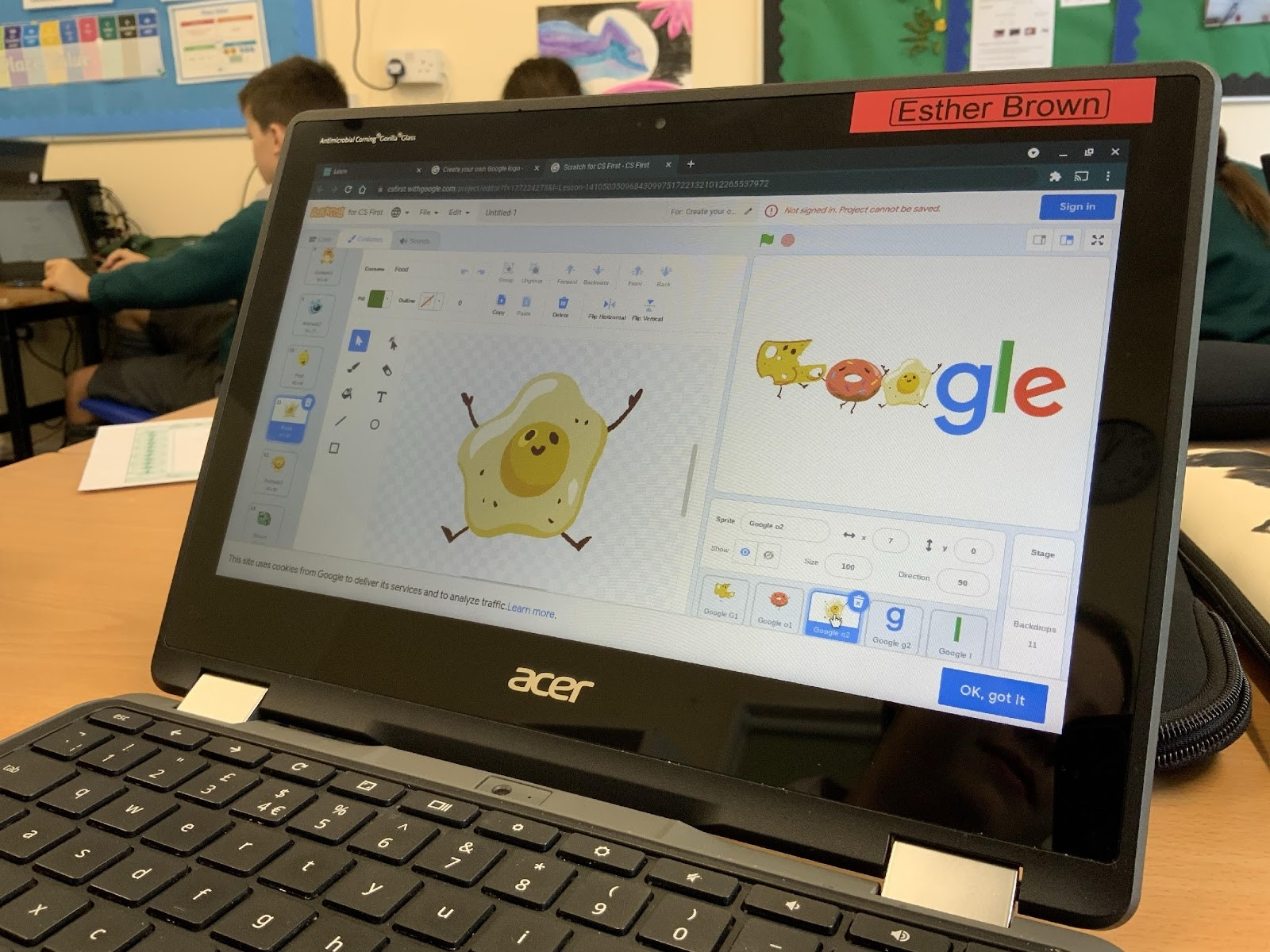 Coding, in its simplest term, is preparing sequences of instructions for a computer to follow. This is typically done to solve problems, for example giving a character instructions for moving across the screen. The skills required: identifying patterns, measuring and spotting errors in a process therefore align well with those that can feature in Maths lessons.
This academic year, we have been using the renowned Hour of Code programme and to date our children have built their own Pac-Man style game, coordinated digital dance moves with music and redesigned the famous Google logo. Of course it is fantastic fun but some of the best learning takes place when things don't work, that's when children need to investigate, work backwards and establish where they went wrong. When this happens they are encouraged to work together to find a solution and rewrite their code. This can be a real test of patience and resilience too. Apple often promotes the message 'anyone can code' and at Ardvreck we really believe that; you will find children haring across the hockey pitch one moment, and seamlessly immersing themselves in a digital world the next.