Holiday Camps
Ardvreck School offers a variety of holiday camps for children aged 3 to 13 years.
Explorers Holiday Camp is a fun holiday club for children 3 to 5 years of age. Click here to find out more.
Ardvreck Activity Camps are open to all children from 5 to 13 years of age.
Ardvreck Activity Camps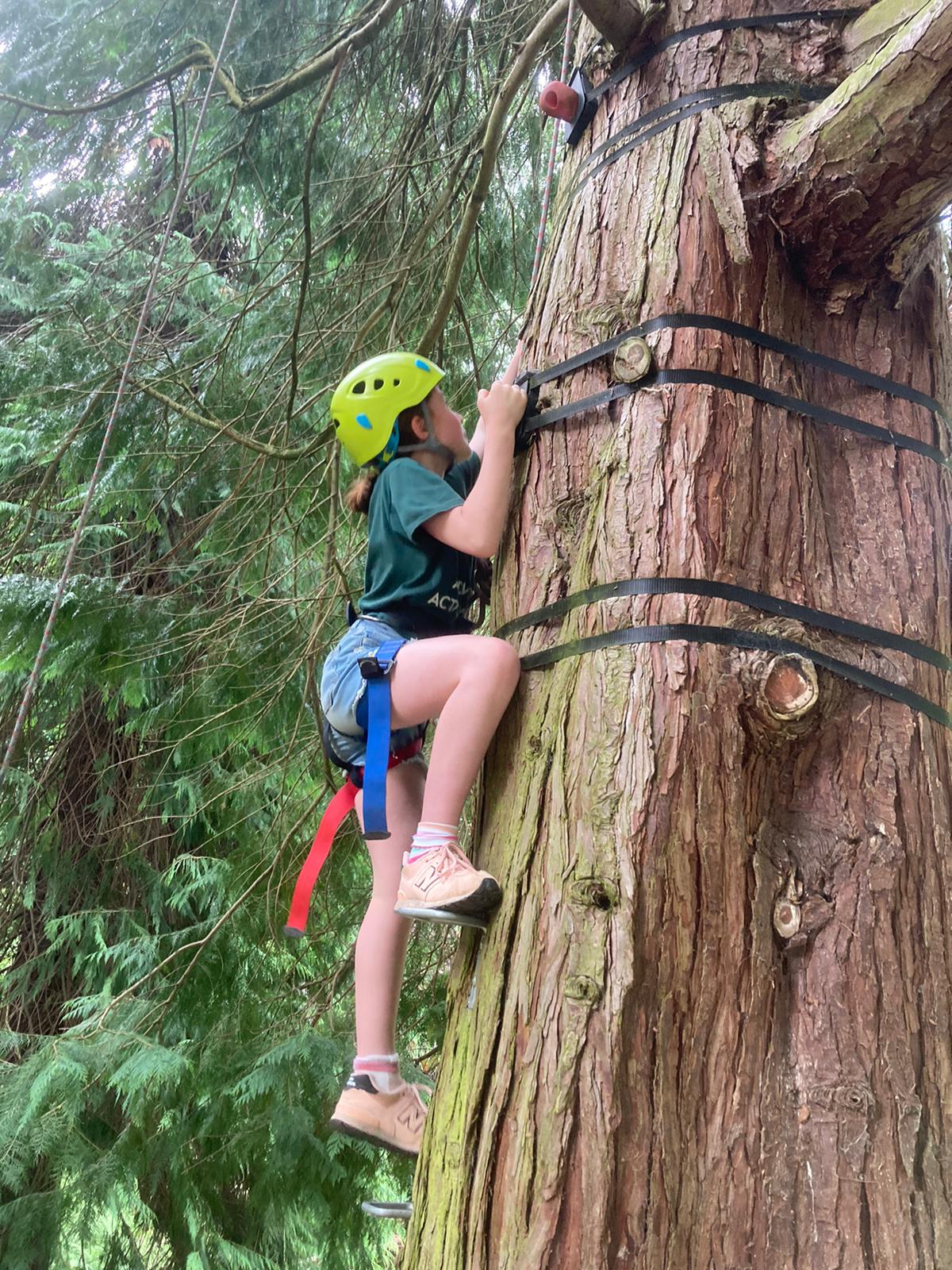 Get ready for an unforgettable adventure during the school holidays with Ardvreck School's action-packed and laughter-filled Multisport Activity Camps! 🌞🏕️
Our fun-filled multisport activity camps are open to all and we welcome children 5 to 13 years of age (P1-P7).
Our holiday camps are a whirlwind of excitement, where children aged 5-13 can immerse themselves in a world of creativity and sports. From the moment they arrive, they'll embark on a journey of non-stop adventure and lifelong memories.
Each day children will enjoy a variety of sports, activities and adventures. They will have daily lessons in tennis and gymnastics, with a mixture of activities throughout the week including (but not limited to) cricket, swimming, rounders, art & crafts, netball, tree climbing, bushcraft, low-ropes and dodgeball. If the weather is really spectacular, they may even enjoy a water fight and the giant slip and slide!
🎨 Creative Crusaders: Let your artistic side shine as we dive into crafts, painting, and DIY projects. Budding Picassos, get ready to unleash your inner genius!
🌿 Nature Explorers: Explore the great outdoors with our nature-loving guides. From wildlife encounters to scavenger hunts, we'll foster a love for the environment.
🏰 Adventure Seekers: Embark on daring escapades! Our tree climbing, archery, and low ropes courses will unleash your inner adventurer. Safety first, of course!
And that's just the beginning! With experienced coaches for tennis, gymnastics and swimming, Advreck School's Multisport Activity Camps are the ultimate school holiday experience.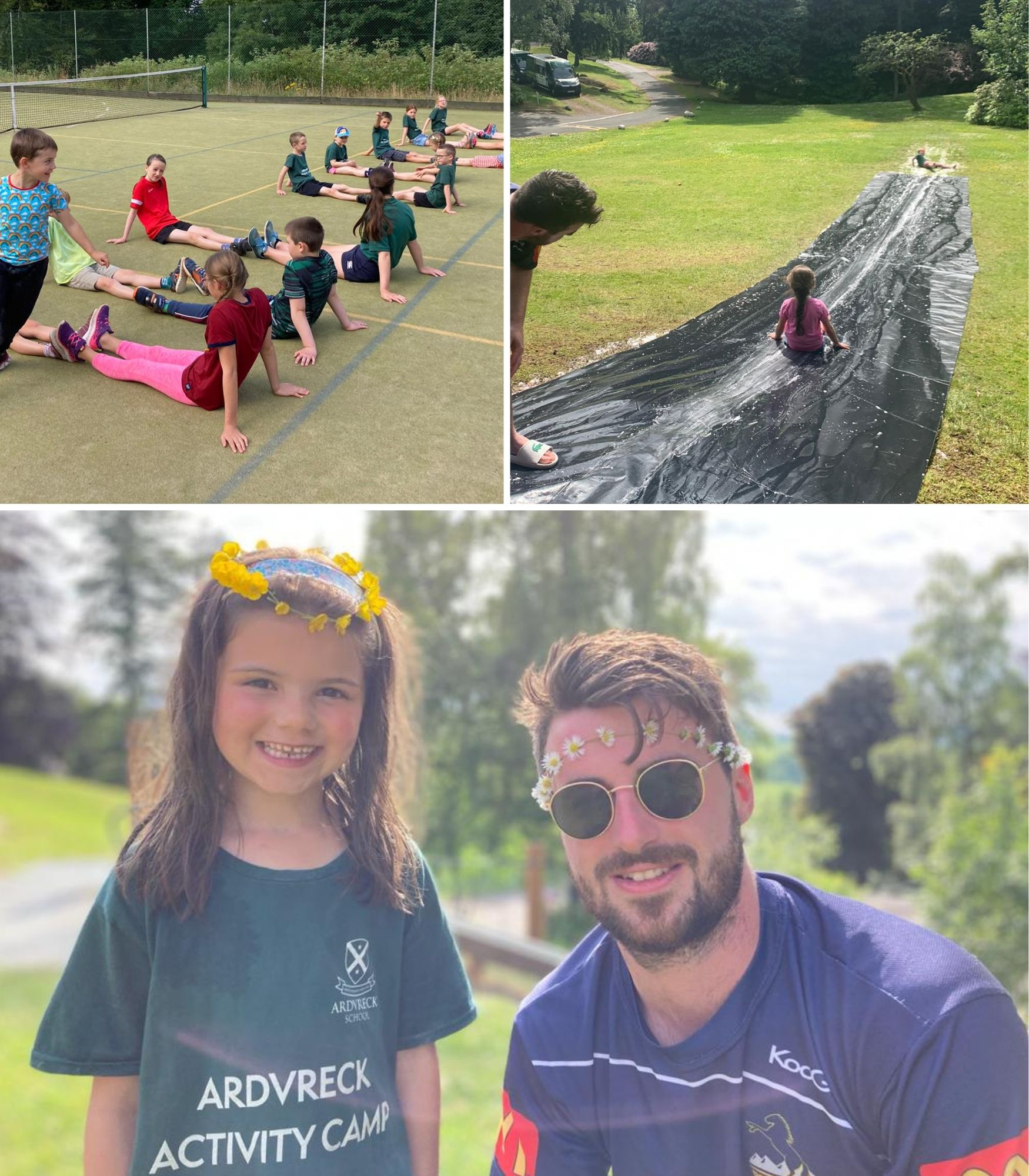 Upcoming Dates
1st - 5th April 2024
8th - 12th April 2024
Cost
£220 each week
Childcare vouchers can be used to pay
Drop-off and Pick-Up
Drop-off between 8:30-9:30am
Pick-up between 4:30-5:30pm
Activities begin at 9:30am and finish at 4:30pm.
Ardvreck Activity Camp Details and T&Cs
Food & Drink
Please provide a packed lunch for each of your children attending the activity camp and a snack for mid-morning. They should also come with a refillable bottle. We will have numerous water stations around campus which children are able to refill their bottles.
We would kindly ask for no nut policy on packed lunches and snacks.
What To Wear
As the children will be very active please ensure they are wearing suitable footwear such as trainers and comfortable activewear such as t-shirts and shorts or tracksuit trousers.
Packing List
Packed lunch
Morning snack
Water bottle
Skip hat/ sun hat
Welly boots
Rain jacket
Waterproof trousers
Swimming costume
Towel (for after swimming)
Swimming goggles (if required for swimming)
Hair brush/ comb (if required for after swimming)
Tennis racket (if they prefer their own)
Any medication they may require such as epi pens or inhalers
Health & Wellbeing
The health, wellbeing and happiness of your children is our main priority.
If your child is feeling ill and has a high temperature, it is unlikely they will not be able to attend that day.
If they have had vomiting or diarrhoea then we ask they do not attend camp for 48 hours since the last event.
If, for any reason your child falls ill during an activity camp, then we will act accordingly and arrange collection with their main contact/ secondary contact.
Contact us directly if you have any queries by emailing camps@ardvreckschool.co.uk or calling 01764 653112.
Cancellation Policy
If, for any reason, your child can no longer attend the Multisport Actvity Camp, we ask that you cancel their booking as soon as possible by emailing camps@ardvreckschool.co.uk or calling 01764 653112.
If cancelled more than 14 days before the start of the camp, you will receive a full refund.
If cancelled 7-13 days before the start of the camp, you will receive a 50% refund.
If cancelled less than a week before the start of the camp, then it is non-refundable.
A full refund can be given at the discretion of Ardvreck School.